We are lucky to be custodians of one of the oldest buildings in central Harrogate. The building dates from 1814 and started life as Priory Cottage with a Milking Barn attached on the back. You can still see the old stone used to build the barn as this remains un-rendered and preserved as was.
The space is split into three distinct areas which means even though we are definitely family friendly, there's still plenty of room if you're looking for a quiet corner to grab a coffee while you check your emails on on our free wifi.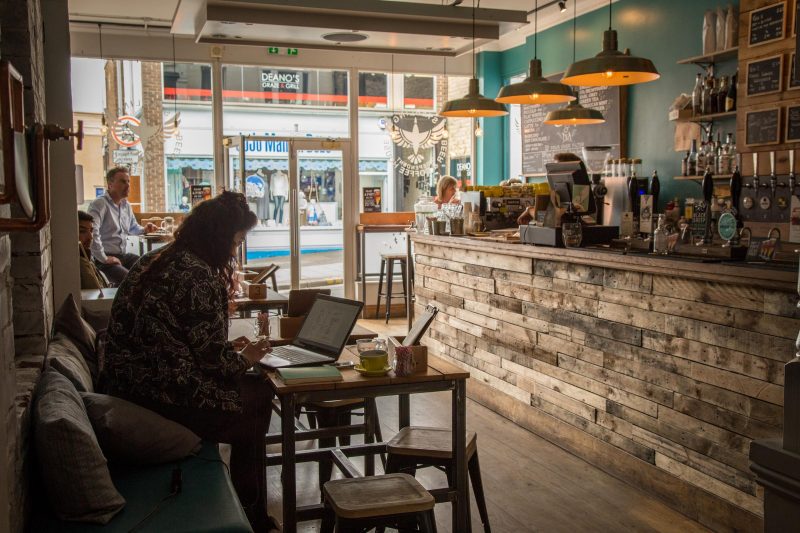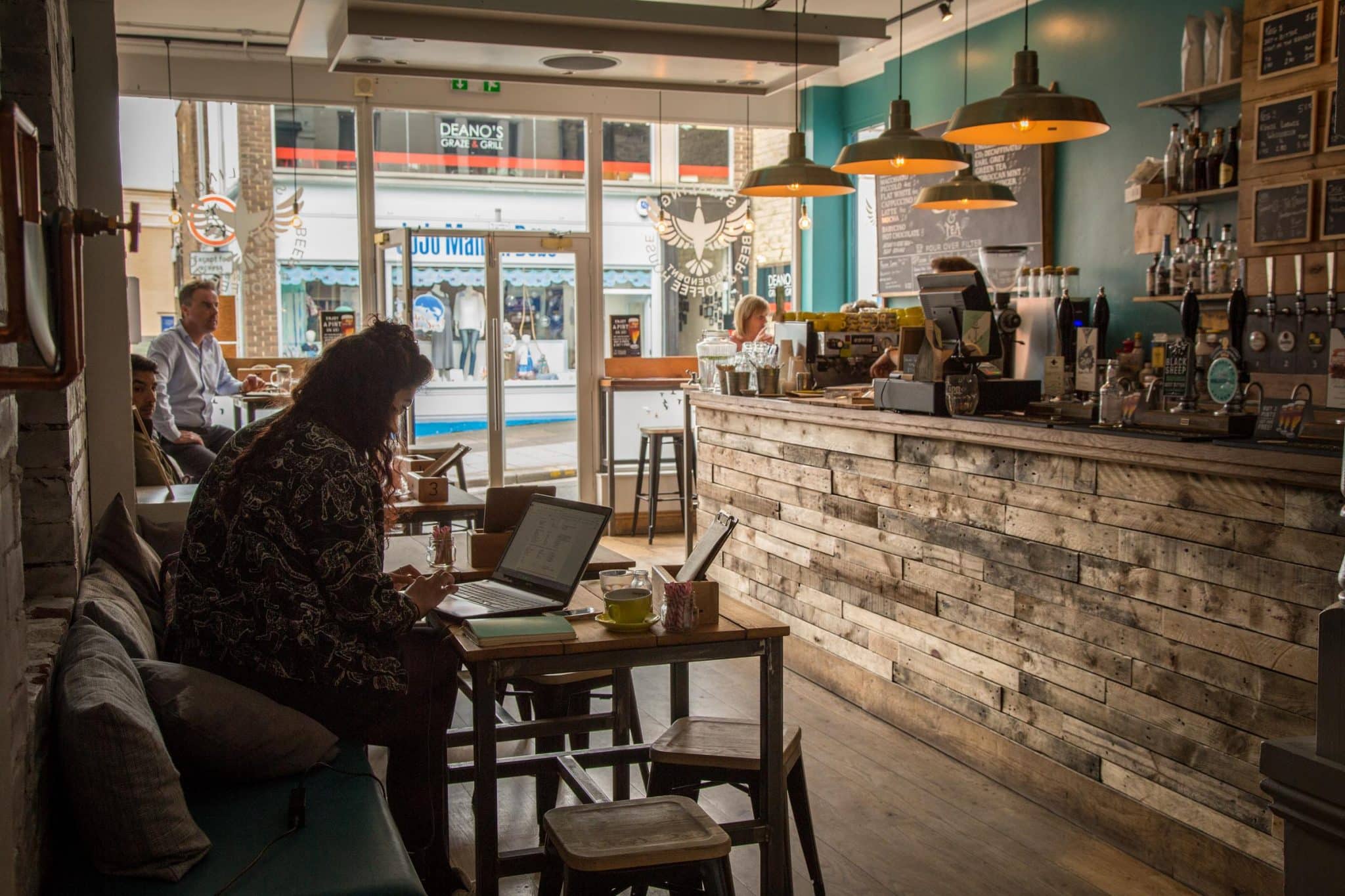 Bar
On the ground floor and the entrance off Oxford Street. There is seating for around 60. A great place to sit and watch the world go by with a flat white and a bacon sarnie. Our striking Starling Murmuration mural was done by local artist Ben Lowndes.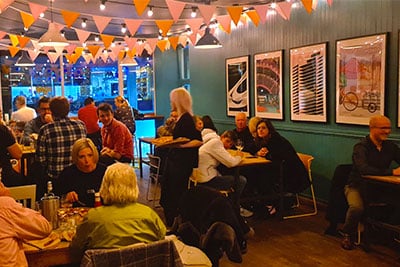 Beer Hall
On the first floor at the front of the premises. This wood paneled room has seating for around 40.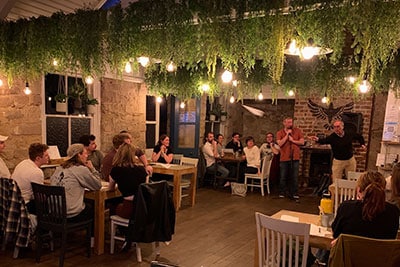 Barn
On the first floor at the back of the premises, this beautiful room was part of the original milking barn. The oak beams and bare stone walls ooze character and heritage. South facing, the sunlight streams in on a morning
We have event space available for business or personal groups bookings. Our room hire fees vary depending on party size, demand and requirements. A significant discount on hire fees is available so long as your party are eating and drinking with us (subject to minimum spend and numbers).  We offer a flexible Posh Pizza Buffet for parties of 20 or more.
We also host regular community groups and charities from the local book club to the WI and would love to see more groups using our space.
The Barn seats 40 and Beer Hall 40 on the first floor. For more information or to make a booking please contact us directly events@starlinghgte.co.uk.
We welcome families with kids of all ages. We have plenty of clean Ikea high chairs, and a fully kitted out baby change downstairs.
We are also dog friendly in our ground floor bar area and outside 'Starling Nest' area.